A keynote speech without mention of the iPhone Nano, and with those in the know saying…. "ummm no", seems to have left the future of the iPhone Nano looking a little shaky.
So fast were domainers, iphone accessories websites/companies and the pirators to jump aboard many of people will be left out of pocket.
There is quite intelligent quote over on the BBC from Ian Shircore, at fraud and counterfeiting specialists Envisional.
"Our view is that it's unlikely an iPhone Nano is in the works at Apple. You would have to radically reinvent both existing battery and radio technology. What's more, the LCD - currently the killer feature of iPhones - would also be shrunk," Mr Shircore told BBC News.
"If I was Apple, with the fastest selling handset in history, and I currently couldn't make enough units to sell, why would I want to make a smaller one?"
iPhone Speakers
The JBL Spyro is a beatifully crafted, compact 2.1 channel iPhone compatible speaker system that looks and sounds like no other personal sound system out there. With a pair of delicately beautiful satellites and an innocent-looking subwoofer, JBL Spyro components may bring shrinking violets to mind. But they're engineered to pound out rich, authoritative JBL® sound from nearly any multimedia source. And JBL Spyro encourages you to express your personal sense of style with optional subwoofer covers available in a variety of colors and patterns (JBL Wrappers). Match your décor, your desktop wallpaper, your iPod® case or your school colors. Or have it one way today and another way tomorrow. Because flower power is still about doing your own thing.
Compatibility
A stereo mini jack easily connects JBL Spyro to a variety of multimedia devices with a minimum of desktop wiring. Enjoy high-quality audio from desktop and laptop computers (any platform), iPod and other MP3 players, satellite radio, game consoles – you name it.
Easy-to-Use Touch Controls
One touch increases or decreases the volume; one touch mutes or unmutes the system. A single control lets you adjust subwoofer output. And JBL Spyro remembers your previous settings every time the system is powered on.
Advanced Technology
JBL Spyro owes its clear, accurate sound and outstanding performance characteristics to proprietary JBL technologies developed specifically for the realities of multimedia sound.
Odyssey® transducers – Aluminum-domed transducers driven by powerful neodymium magnets deliver rich high- and mid-frequency response. They may be small, but they definitely kick.
Atlas™ subwoofer – A large-excursion subwoofer driven by dual neodymium magnets pounds out clean, distortion-free bass.
MAPS (Minimum Audio Parameter Shift) – Volume is good, but the distortion that plagues small speakers at high volume is bad. MAPS suppresses distortion, even at the highest output levels.
COE (Computer-Optimized Equalization) – Proper equalization greatly improves stereo imaging. The JBL Spyro system is computer-optimized to provide a rich, complete soundstage.
OCT (Optimized Compression Topology) – A proprietary compression technology ensures clean, accurate sound at high output levels.
Click here for more information
Technical Specifications
Manufacturer:

Harman Multimedia

Model Name:

JBL Spyro

Input Requirement::

1/8″ (3.5mm) Mini stereo jack

Drivers:

Satellite: two Odyssey® neodymium drivers

Power:

Satellite: 6 watts per channel

Frequency Response:

40Hz – 20KHz

Dimensions:


Diameter – 3.5 " (90mm)
Height – 3.5 " (90mm)
Subwoofer Diameter - 8″ (200mm), Height 5.5″ (140mm)

Weight:

6.0 lb (2.8kg)

Input Impedance:

>5K Ohms

Signal to Noise Ratio::

>80dB

Voltage input:


120V AC US
100V AC Japanese
230V AC Europe
Compatible with: iPhone, iPhone 3G, iPhone Nano, iPod 3G, iPod 4G, iPod Classic, iPod Color, iPod Mini, iPod Nano, iPod Nano 2G, iPod Nano 3G, iPod Nano 4G, iPod Photo, iPod Shuffle, iPod Shuffle 2G, iPod Touch, iPod Touch 2G, iPod Video
Accessories for the iPhone Nano
Rumours of the iPhone Nano have been circulating, and also that it may be announced at the forthcoming Macworld conference.
Pictures have been leaked of the iPhone Nano and iPhone Nano accessories.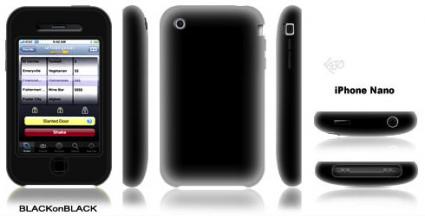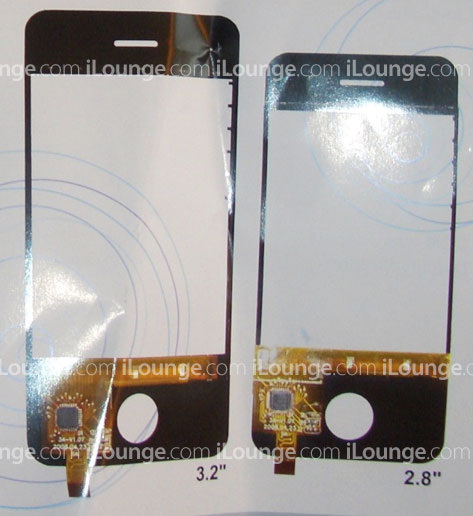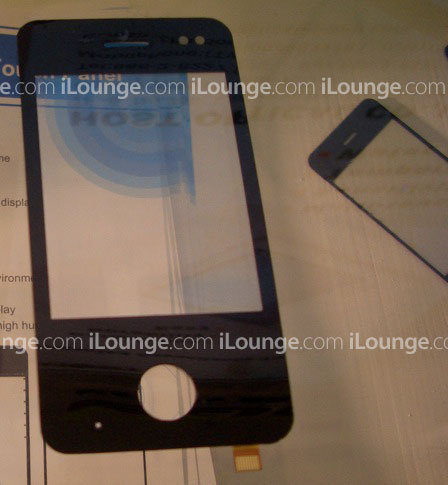 The new iPhone Nano is not expected to be 3G capable.
Click here for iPhone 3G Accessories
Rumours are afoot of the iPhone Nano, a smaller more compact version of the iPhone.
1, 2, 3