360 degrees of high-performance sound for your listening pleasure. The JBL OnTime is both a top-end speaker system boasting halo acoustics and an alarm clock that lets you rise to the music stored on your iPhone / iPhone 3G / iPod
Key features:
Automatic dimming provides the correct brightness level in any environment
Halo acoustics that provide 360º of great sound
Evercharge topology charges you iPhone even when it's not connected to your computer
Large backlit LCD screen
A large backlit LCD
Built-in AM/FM radio and programmable alarm function
Line-in for supporting other audio products
Dimensions (HxWxD in cm): 25.4cm x 25.4cm x 22.5cm
£164.99
In stock for immediate despatch
Click here for more iPhone Docking Stations
The classic white iPhone Docking station. Designed to sit on your desk, this docking station provides additional support to hook up your iPhone - charging as well as synchronising your iPhone 3G / iPhone / iPod/ iPod Touch / iPod Nano / iPhone Nano 2G.
Features:
Audio 3.5mm jack
S-Video port
Apple dock connector port
Supports iPhone 3G.
Also supports: iPhone, iPod 3G, iPod 4G, iPod Classic, iPod Mini, iPod Nano, iPod Nano 2G, iPod Nano 3G, iPod Nano 4G, iPod Photo, iPod Touch, iPod Touch 2G, iPod Video
Best price
£14.64
£12.73 ex. 15% VAT
Was £19.95 | You save 27%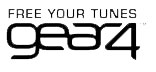 iPhone Docking Station
September 2008: This speaker system is fully compatible with the the iPhone 3G.
Introducing the new speaker system from GEAR4 - the GEAR4 DUO iPhone / iPod Speaker System with Detachable Portable Speaker. It really is one of GEAR4's most versatile speaker systems for the iPhone to date!
Never miss a beat with Gear 4 iPhone Docking Station

DUO's unique design provides a powerful sub-woofer speaker system with a detachable portable speaker for bass-rich sounds around the home or on your travels. The patented Seamless Sound Technology (SST) allows the Satellite Speaker to be effortlessly docked into the Bass Unit, where its built-in Lithium-ion battery will automatically recharge, making it permanently ready for portable use. So, whether you want a home or portable speaker, you'll never miss a beat!
The Bass Unit
Powerful sub-woofer Bass Unit - dock the Satellite Speaker for high audio fidelity
The Satellite Speaker
Detachable portable speaker system -dock to the Bass Unit for bass-rich sound or detach and take with you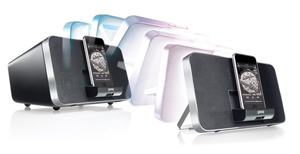 Versatility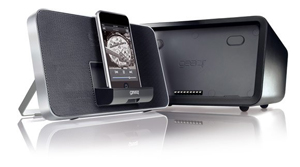 DUO is a world's first - a speaker system that offers a powerful sub-woofer with a detachable portable speaker. Its unique flexibility allows you to either dock the portable Satellite Speaker for bass-rich audio fidelity or remove it from the Bass Unit for a superbly portable speaker, perfect for taking with you wherever you go.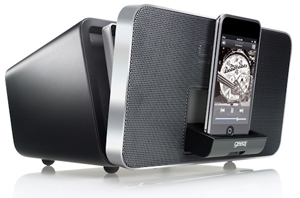 Design
DUO's unique design ensures an effortless connection between the Satellite Speaker and Bass Unit in one smooth movement. The patented Seamless Sound Technology (SST) delivers continuous playback when switching from home to portable speaker mode, ensuring you Never Miss A Beat.
Sound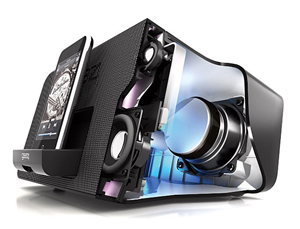 With a total output of 38 Watts, split across a 20 Watt sub-woofer plus two 6 Watt speakers and two 3 Watt tweeters in the Satellite, enjoy crystal clear, bass-rich audio, both when the Satellite Speaker is docked or separate.
Features:
38W total speaker output
18W satellite speaker output
20W sub-woofer
Strong, metal fold-out stand
Delivers true high-fidelity audio quality
Bass Unit charges Satellite Speaker
Retractable iPod dock
Power or charge Satellite Speaker via AC cable or Bass Unit
Rechargeable Lithium-ion battery
Unique patented design
Compartment for 2nd battery (doubles battery life)
£110.00
In stock for immediate despatch